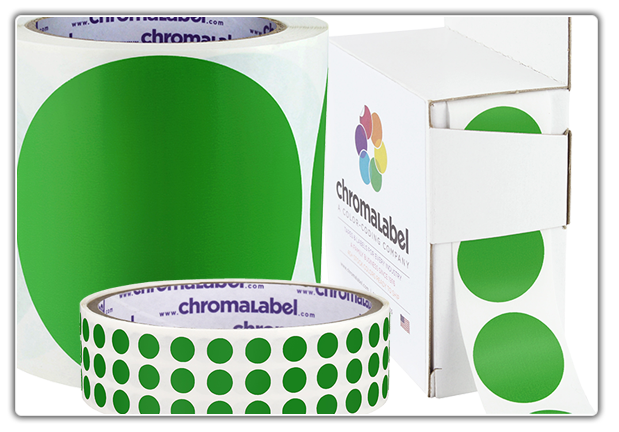 Other People Are Left Searching–Not You!
You Know Exactly Where Everything Is, You Organized It!
Find Things Faster Than Ever Before With
Green Circle Stickers And
Show Everyone Just How Organized You Are!
Add Directly to Cart or
Click Product for More Colors
Contact your personal ChromaLabel sticker guru, Robert.
He's ready to help you get organized and communicate better!
GREEN DOT STICKERS IN BOXES
GREEN DOT STICKERS ON SHEETS
GREEN DOT STICKERS ON ROLLS