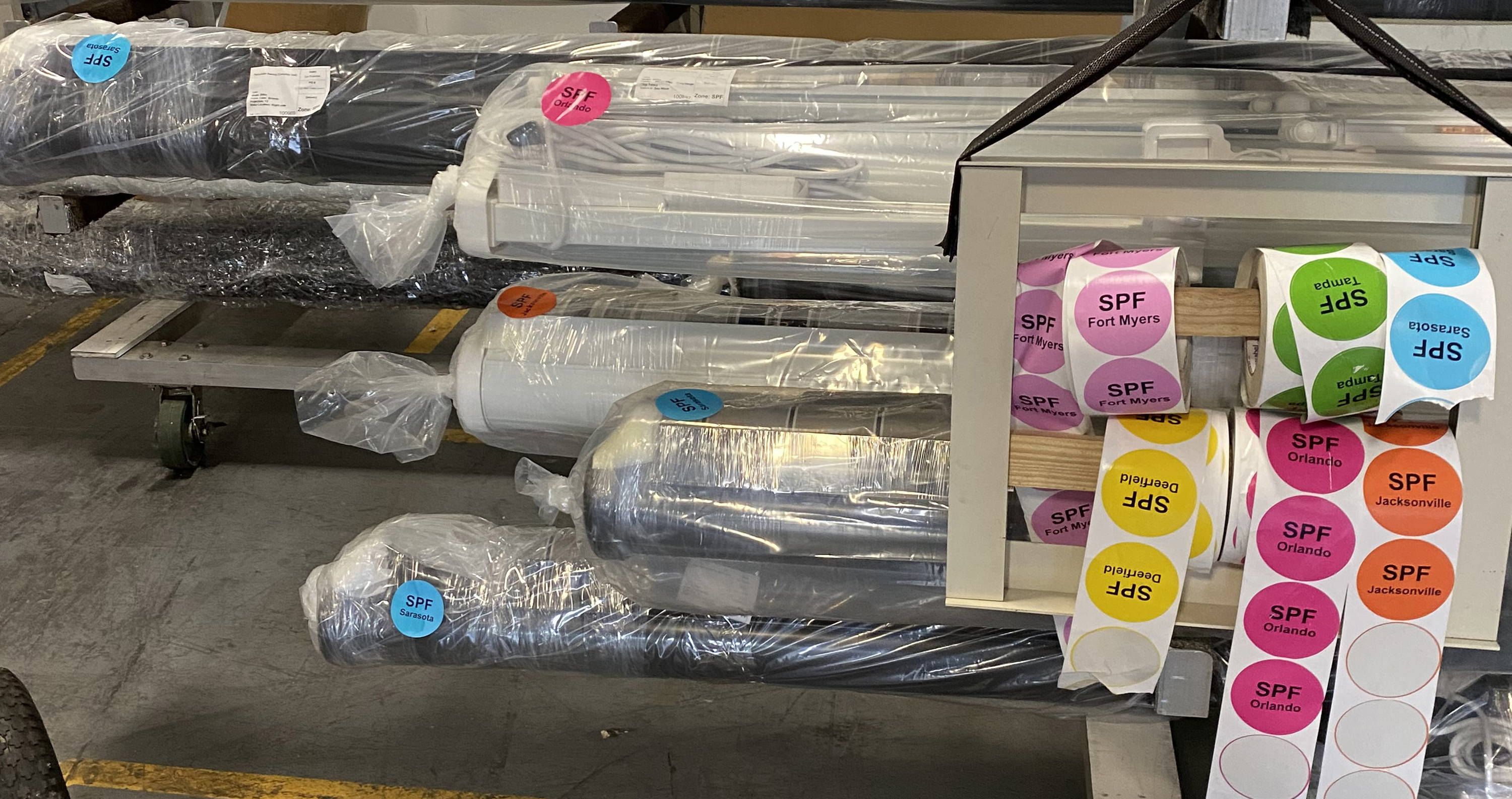 Color Coded Organization Brightens Purchasing Manager's Workflow
Meet Danielle, a purchasing manager at a manufacturing company that makes custom sunshades. With such a solar-powered process involving both production and shipping, Danielle knows organization is key to avoid shady mistakes.
That's why this purchasing pro relies on ChromaLabel color coding 3-inch permanent dot labels.

In Danielle's experience, the 3-inch permanent ChromaLabel color-coding labels withstand the wear and tear of the manufacturing and shipping process without fading. The dot labels stick well to surfaces and hold up even when exposed to dirt and abrasion during transit.

She's also using them in conjunction with custom-printed dots in the same colors, to reinforce and add messaging capabilities!
The brightly colored sticker dots add a fun pop of color while also serving an important organizational function. As Danielle's company continues growing, the color coded labeling system will help them scale efficiently while maintaining order. Vibrant labeling solutions truly help purchasing pros like Danielle shine!
...and this is just one of many examples of how we have helped small businesses. We are absolutely confident that we can help you keep more of your hard earned money by reducing rework.
Fill the form out below to get a free sample and let's get started...